"A curious, emotional tale of an interspecies friendship and an examination of where humans place ourselves in relation to the natural world, why we often feel as though we are separate from it, and what happens to us when we realise that divide is a myth."
"My Octopus Teacher is one of my favourite films. It is beautiful and heart warming as well as heart-wrenching... We were in tears for much of the film. It's a very powerful piece of filmmaking."
"The love story we all need right now. One of the most touching accounts of interspecies friendships ever to grace the world."
My Octopus Teacher Follows the Story of the Year Craig Foster Spent With a Wild Octopus
Craig Foster, suffering from a loss of purpose, begins a daily diving regimen in the freezing kelp forests at the tip of Africa in order to re-energize himself. What he discovers below the water's surface is a totally alien motivation in the form of an unusually curious octopus. This beautiful record of an animal's entire life—something seldom achieved in the wild, let alone underwater—was shot over a full year and explores the habits and personality of a strange, undulating creature that most of us have only ever eaten.
Beyond intelligent, dextrous and resilient, the cephalopod shares her secret world with Foster as they develop a touching bond. The underwater encounters are literally breathtaking as Foster holds his breath while interacting with the octopus. An immersive portrait of human–animal understanding, brimming with danger, drama and devastating emotion, My Octopus Teacher grabs you with all eight arms and changes its camouflage—showing you colours and textures you've never seen before.
– Angie Driscoll, Hot Docs Film Fest
Filmed with cutting edge 6K cameras, some of the world's top filmmakers, cinematographers, and scientists have come together to create My Octopus Teacher. The film marks the first underwater film that combines high-end bluechip natural history sequences with the story of a human/animal relationship that documents the individual creature throughout its lifetime in the wild.
My Octopus Teacher was filmed along the shores of False Bay, much of which falls within the Table Mountain National Park Marine Protected Area, proclaimed in 2004 and managed by South African National Parks (SANParks). From the beginning, there were questions around how the story should be told. Would it be a natural history film with a conventional voice-over? Should Craig appear in an interview? How about others who had met the octopus and been part of Craig's journey? Should they appear on camera as well?
A few rough edits of just the first minutes made it clear including other characters was both confusing and diluted the story. One of the toughest debates focused on how to convey the conservation aspects of the film and how much of an overt message to have. The film's director, Pippa Ehrlich was adamant if we told the story right, the conservation narrative would be embedded inside of it without needing to be vocal about conventional, often polarising environmental issues.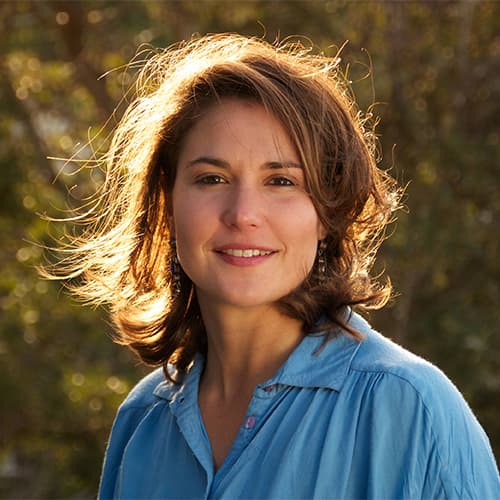 "I think what's powerful about the film is the fact that there's this big South African guy who is telling a deeply intimate story about an animal that is essentially a modified snail. He takes us into this fragile creature's world and she transforms from an underwater alien into a protagonist that we can really relate to and care about. At a minimum, I think that viewers will make an emotional connection with her, but I really hope that the bigger message that comes through will be an exploration of our own identity and fragility as part of the living planet. We chose — and it was an agonizing decision — not to have any overt conservation narratives in the film, but that message seems to be coming through subliminally. Judges have described the film as 'political,' 'feminist,' and showing 'respect for motherhood.' That really excited me."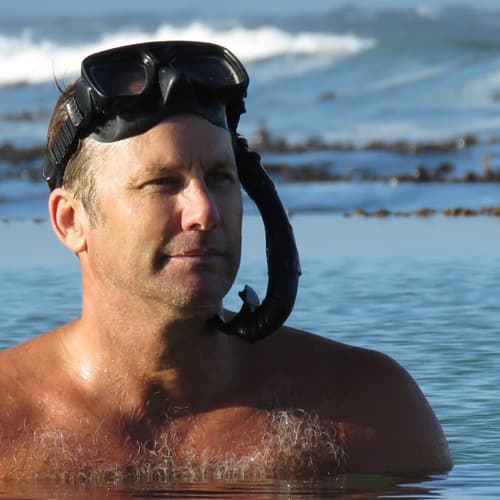 "I went to the central Kalahari, about 20 years ago. I was making a film called The Great Dance with my brother and then I met these men who were probably some of the best trackers in the world. To watch these men go into the incredible subtle science in nature, things that my eye couldn't even see and then follow them, sometimes for hours, and find hidden animals in the landscape was just extraordinary to witness. I mean, they were just inside of the natural world, and I could feel I was outside. And I had this deep longing to be inside that world."
THE OCTOPUS TEACHER'S HOME
Making the Great African Seaforest an Iconic Wilderness
My Octopus Teacher was filmed in the Great African Seaforest, a giant underwater forest that fringes the shores of Cape Town and stretches north for more than 1000km into Namibia.
My Octopus Teacher's home is a fragile, ever-changing wonderland, that provides food and shelter for thousands of species. Some of these animals are found nowhere else on Earth and others are not yet known to science.
Kelp forests are found along 25% of our world's coastlines and are the second most vulnerable marine ecosystem to climate change. The Great African Seaforest is a global treasure, but unlike famous wild places like the Amazon or the Serengeti, hardly anyone even knows that it exists.
"What she taught me is to feel that you are part of this place. Not a visitor. And that's a huge difference."
We are part of a living planet. Nature is our life support system and biodiversity is the immune system of the Earth. Seeing our intrinsic interrelatedness to everything around us is a critical first step to protecting the last wild spaces on earth. If we don't come together and find ways of regenerating the natural world and protecting the wild places we have left, our species, along with millions of others, will become extinct.
If an octopus can give up its life for its children, what can we do as humans to ensure a liveable planet for all the generations that will come after us?
Change is the biggest solution. True change in the way we are living right now. Not cosmetic changes but life changes. Especially those of us who can afford the choices and make the change. Connect to nature, let the wild enter your heart. If we care about our common future and the common future of our descendants, we should all in part be naturalists.
"It's hard to know why audiences have responded so strongly, but I think that they are resonating with parts of the story that are universal to almost every person on Earth; love and friendship and connection and hope. This is deeply encouraging for me as a filmmaker, it demonstrates that despite all the environmental challenges we face, human beings continue to resonate with the awe and wonder of nature." – Pippa Ehrlich
Host a Community Screening
Netflix is offering subscribers the opportunity to host educational community screenings free-of-cost. To get the film you can either stream directly from Netflix or download in advance via the Netflix app on a mobile device.
If you do not have a Netflix account, you can sign up for a free 30-day trial in some regions.
DOWNLOAD OUR DISCUSSION GUIDE
Directed By Pippa Ehrlich & James Reed
Produced By Craig Foster
Executive Producer Ellen Windemuth
Director Of Photography Roger Horrocks & Craig Foster
Topside Photography Warren Smart
Aerial Photography Tom Foster
Additional Photography Pippa Ehrlich & Dave Aenme
Editors Pippa Ehrlich & Dan Schwalm
Consultant Editor Jinx Godfrey
Sound Design Barry Donnelly
Original Music Kevin Smuts
Scientific Advisers Emeritus Professor Charles Griffiths, Dr Jannes Landschoff & Professor Jennifer Mather
Associate Producers Swati Thiyagarajan, Ross Frylinck & Carina Frankal
Production Manager Swati Thiyagarajan
Production Assistant Faine Loubser
General Counsel Michelle Bruce
Production Finance Marcel Derksen & Menno Fennema
Graphics & Titles Max Phillips
Technical Adviser Tom Osborn
Head Of Production Karen Meehan
Production Manager Stuart Hoole
Production Secretary Charlotte Kingdom
Co-executive Producers Allison Bean & Andrew Zikking
Associate Producers Sam Barton-Humphreys & Ludo Dufour
Colorist Kyle Stoebel
Digital Imaging Producer Jade Kohler
Post Supervisor Lauren Van Rensburg
Mastering Technician Armien Baradien
Conform Editor Danielle Nel
Lack of knowledge and awareness, and our human impact on this planet are at the root of all threats to the Great African Seaforest. We are in the ocean every day, learning the secrets of the seaforest and finding stories that inspire people to fall in love with it. We aim to remind people that we are deeply one with nature and that our mother earth is our only life support system and has been for hundreds of thousands of years.
By sharing these stories, people all over the world, including local decision-makers, will recognise the value of this special place. To help us protect the Great African Seaforest please watch, donate and share.