Storytelling for Nature Protection
We are a community of scientists, storytellers, journalists and filmmakers who are dedicated to the wild, and specifically the Great African Seaforest.
We advocate for the healing of our planet by connecting people to nature through our science-based immersive storytelling.
A NETFLIX ORIGINAL DOCUMENTARY
All our work is based on our connection to the Great African Seaforest. This underwater forest is a deep source of inspiration for our minds, souls and hearts. It opens up endless opportunities to connect with nature across all biospheres and to share these experiences with the world.
Our work includes films, books, exhibitions, education, podcasts and marine biology research through living science.
World-class films are an integral part of our content. We tell immersive, personal stories that showcase the Great African Seaforest to a global audience. Our films include the Netflix Original My Octopus Teacher.
Our Sea Change book has been republished as Underwater Wild, and we released a children's book, A Journey Under the Sea. Craig Foster's new text-only book, Amphibious Soul, based on his own 'rewilding' is about finding the wild in a tame world. The book includes pointers on how to start your own tracking. Available in the Fall of 2024.
Sea Change Project conceptualises and co-curates multimedia exhibitions that convey the story of our inter-connectedness with the natural world. Showcasing the latest research on the origins of Homo sapiens while raising awareness for the Great African Seaforest and kelp forests worldwide. Visit the Origins exhibit in Cape Town.
We continue to develop open-source  Great African Seaforest education materials. Our goal is to grow a global nature-based community of ocean and seaforest ambassadors.
All of our work is informed by science. We document marine biology, conduct our own biodiversity research, and collaborate with academic institutions to discover the secrets of the Great African Seaforest.
Sea Change Project celebrates the coming together of nature & culture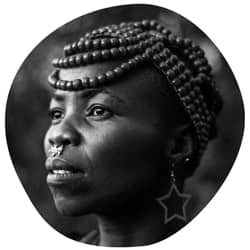 Vocalist, Actress & Nature Activist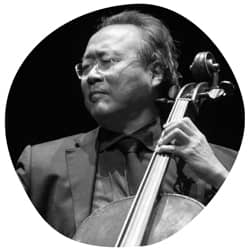 YOU CAN MAKE A DIFFERENCE
Protect the Great African Seaforest
Kelp forests are highly productive near-shore marine ecosystems. They are biodiversity hotspots, sequester carbon, release oxygen and slow coastal erosion. They are found on 28% of our world's coastlines and are one of the most vulnerable marine ecosystems to the climate emergency.
of the 13,000 known marine species in South Africa are considered endemic.
Of South Africa's oceans are protected.
Of kelp forests have shown a decline over the last decades.​
The scientific recommendation for protected oceans is 30% by 2030.
Lack of knowledge and awareness, and our human impact on this planet are at the root of all threats to the Great African Seaforest. We are in the ocean every day, learning the secrets of the seaforest and finding stories that inspire people to fall in love with it. We aim to remind people that we are deeply one with nature and that our mother earth is our only life support system and has been for hundreds of thousands of years.
By sharing these stories, people all over the world, including local decision-makers, will recognise the value of this special place. To help us protect the Great African Seaforest please watch, donate and share.